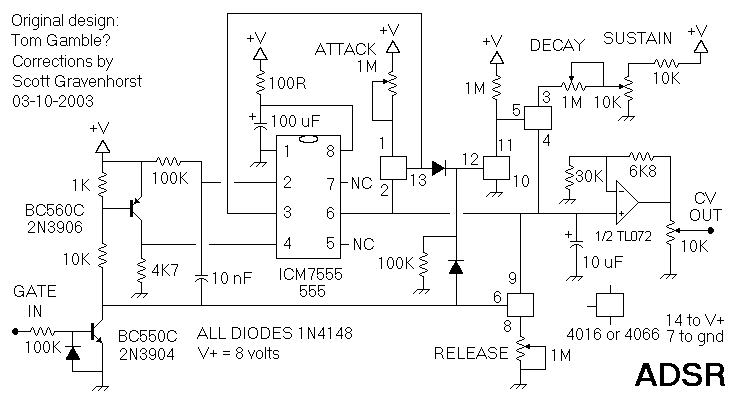 Originally, this design came from one of Tom Gamble's EFM projects (I think). This drawing has several corrections to the original and has some other design differences.

The ADSR output goes from 0 to about 6.5 volts (consistent with the FatMan's ADSR). The actual output level can be changed by changing the value of the OpAmp's feedback (6.8K) resistor. A larger value giving more gain.

I strongly recommend using a CMOS version of the 555. ICM7555 is one of several equivalents.

Possible mods:
Since the opamp spec'd is a dual, you could add an inverted output.